This past weekend I had the utmost pleasure of attending a lolita meet-up at the local Chanticleer Gardens. These gardens are lesser-known compared to the nearby Longwood Gardens, and although they are significantly smaller than the latter, they are magically beautiful in their own right.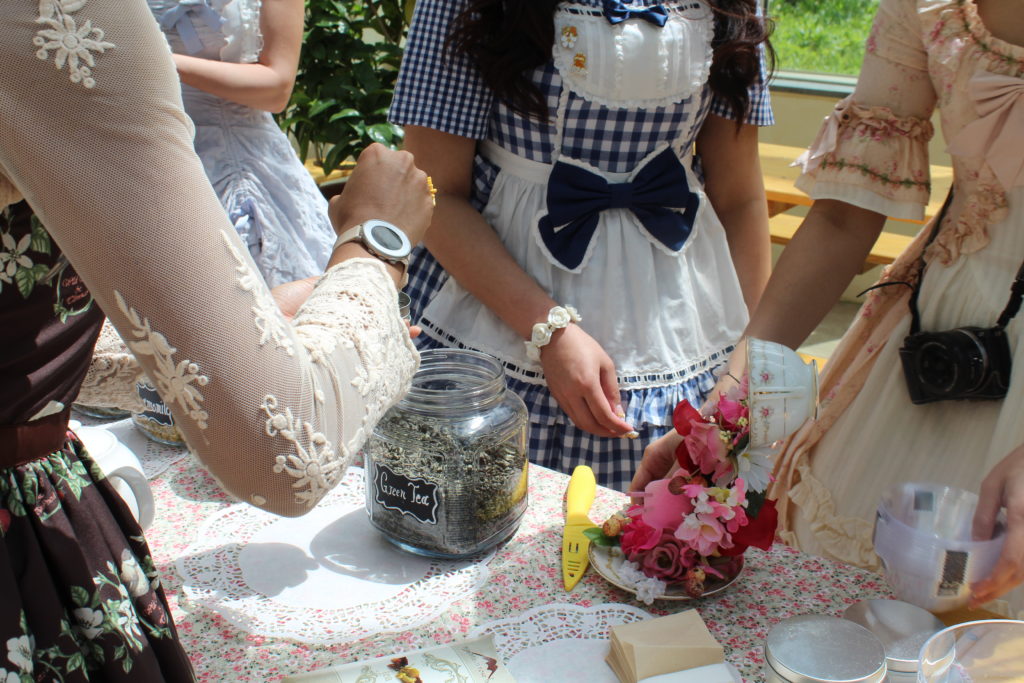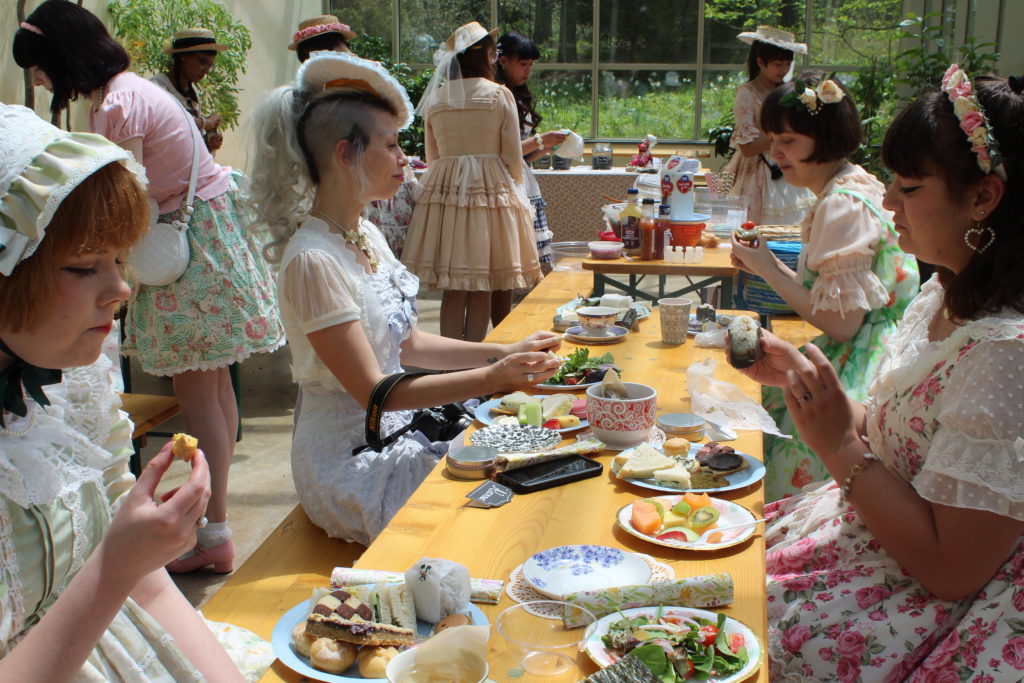 For the first part of the meet-up we had a potluck picnic in the garden greenhouse. I have learned that along with our mutual love for lolita fashion, one thing that ties my local lolita community together is our love for really good food! Each girl brought their own lovely treats, both sweet and savory: there were onigiri, spring salads, finger sandwiches, macarons, checkerboard-cookies, sliced fruits, and much more. One girl made her own violet syrup to share, which we mixed with seltzer water to make violet soda. 

 In addition to all the food, the hostesses provided materials for us to blend our own tea! 

 They set up a table with jars of various tea leaves and dried flowers, as well as tins and tea-satchets. I made myself a black tea blend with lavender and a touch of peppermint.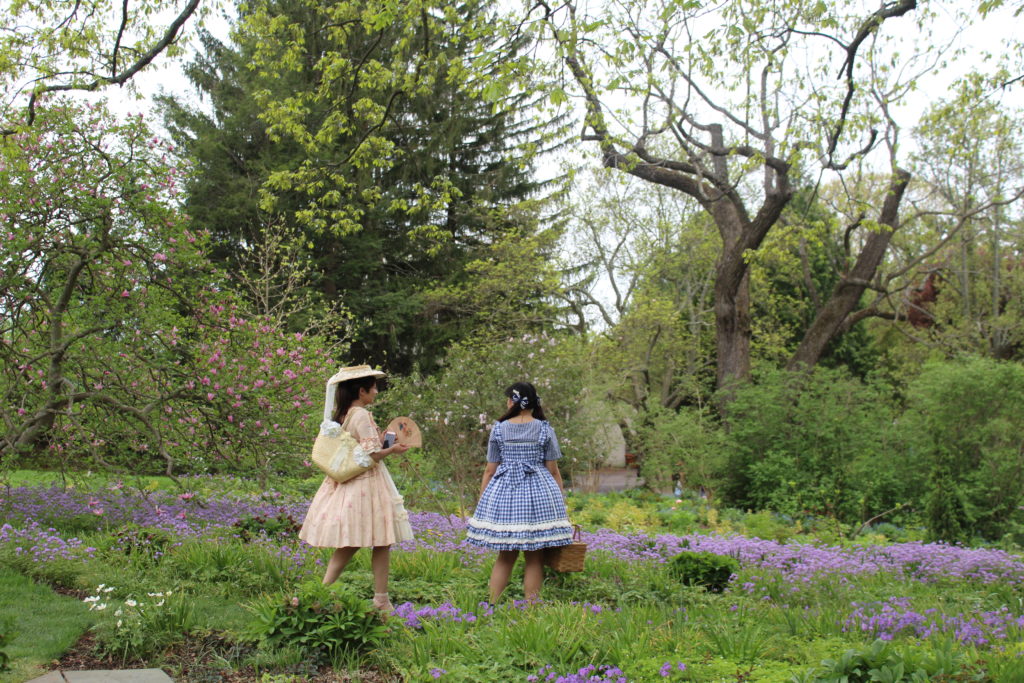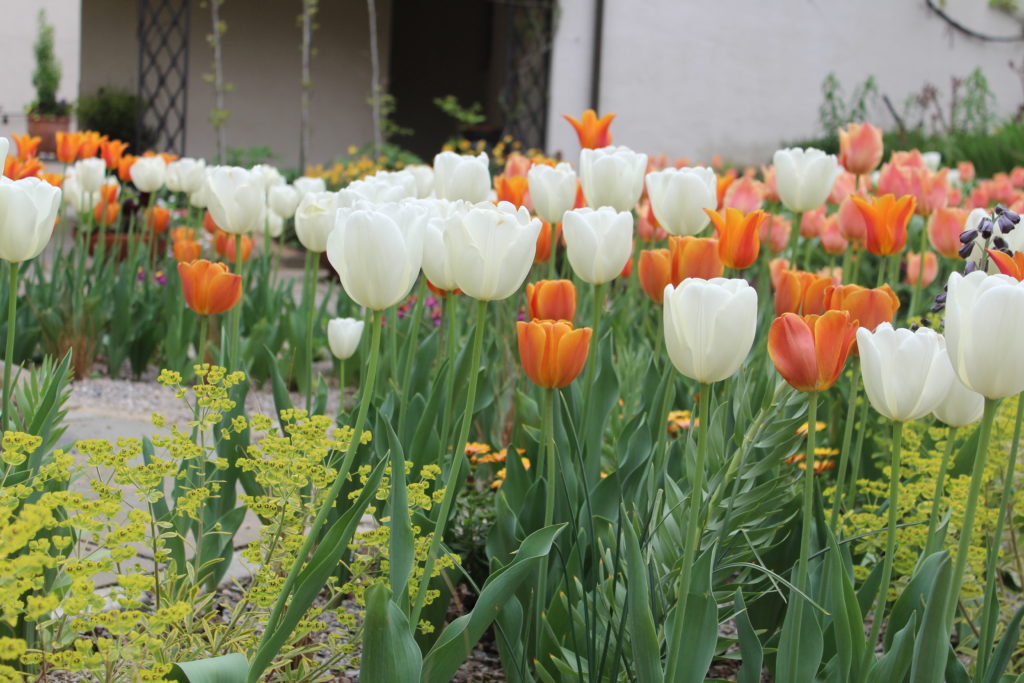 After a few hours of drinking tea and socializing, we explored the rest of the gardens. It really was the perfect weather: crisp and sunny with a slight room-temperature breeze. I still have a lot yet to learn about flowers and their names, but I recognized many early-spring blooms like snowdrops, tulips, daffodils, lilacs, and bleeding-hearts. 

 It wasn't quite hot enough to be parasol-weather, but I toted my BABY, The Stars Shine Bright one anyway, for the novelty of carrying a frilly parasol in a field of spring flowers.